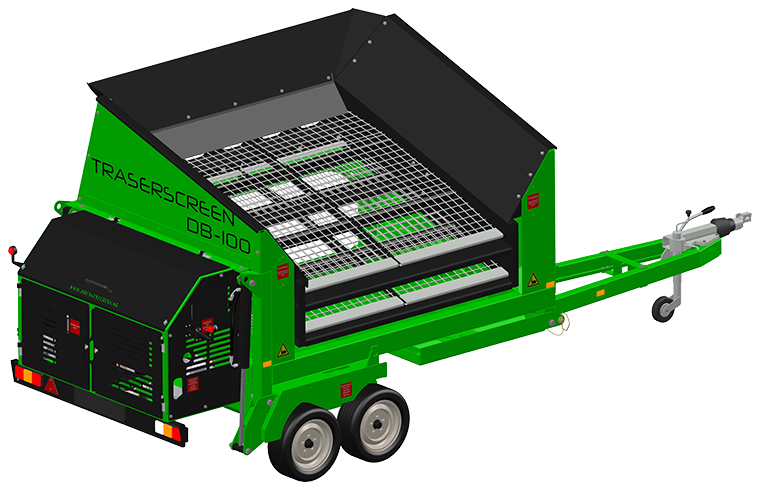 "Everyone who has a hole in the ground has an excavator as well, but nobody does anything with the gravel that's left after digging the hole….this is the solution!"
"We've been dreaming about something like this in our company for a couple of years, now you've shown us that it already exists."
"With our material consumption, the machine will pay for itself in one year!"
"This is exactly what we needed on the market!"
"Finally a truly mobile solution that has an acceptable price!"
"I have never imagined that something this small could be so effective."
SIFTS THROUGH

99%

OF ALL LOOSE MATERIALS
Asphalt

from 70 - to 90 t/h from 54 - to 69 m³/h

Compost

from 12 - to 20 t/hfrom 20 - to 33 m³/h

Wood chips

from 12 - to 17 t/hfrom 48 - to 68 m³/h

Earth

from 35 - to 55 t/hfrom 70 - to 110 m³/h

Stone

from 70 - to 110 t/hfrom 39 - to 61 m³/h

Corn

from 30 - to 45 t/hfrom 38 - to 56 m³/h

Crushed rock

from 80 - to 120 t/hfrom 32 - to 48 m³/h

Gravel

from 90 - to 120 t/hfrom 60 - to 80 m³/h

Coal

from 20 - to 50 t/hfrom 17 - to 42 m³/h

Shell casings

from 15 - to 55 t/hfrom 42 - to max of 153 m³/h

Sand

from 60 - to 90 t/hfrom 34 - to 51 m³/h

Every other loose material

The weight of only 2,8 t allows the transformation from transport position into work position in less than 4 minutes. With this sorting machine you can go anywhere and begin with sorting right away!
RECOMMENDED ACCESSORIES

Conveyor belt PASCONVEYOR DB-80 allows you comfortable transport of loose and solid materials alike from beneath Traserscreen DB-100 in case the loader shovel is larger than the area under the hopper.
Increases the overall work productivity and efficiency, control elements and the controls themselves is very simple and the materials from which the controls are made of are designed to function well for a long time with no need for repairs.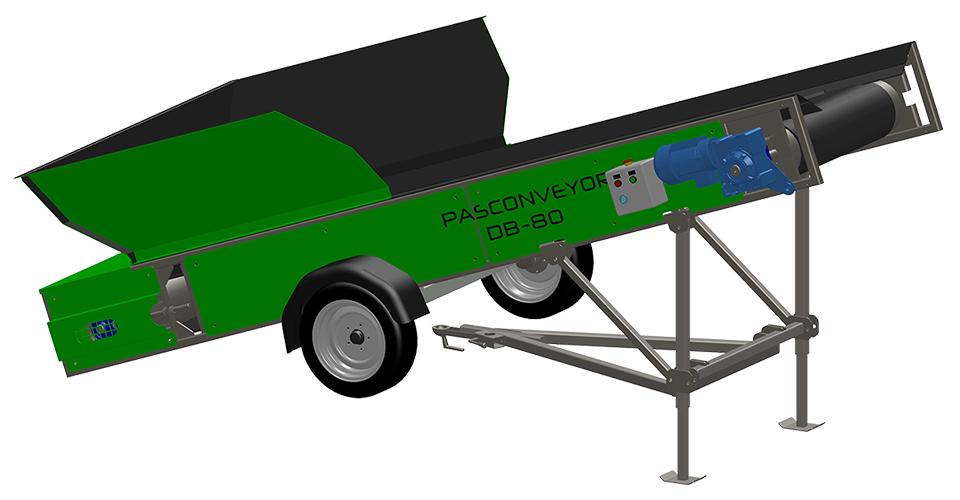 Transport length …………………………… 5 950 mm
Transport width ……………………………. 2 146 mm
Transport height …………………………… 2 350 mm
Work height ………………………………… 2 870 mm
Length of the screenbox …………………… 1 820 mm
Width of the screenbox ……………………. 1 820 mm
Engine: Diesel engine with output ………….. 6,3 kW
Fuel tank capacity ………………………………. 26 l
Fuel consumption ………………………….. 2-3 l / h
Max. construction speed 100 km / h
Technical specifications come under changes with no forward warning.
12 month warranty, or 1 000 hours.
Still not convinced? Arrange a personal meeting to personally see the machine at work
ABILITY OF

INDIVIDUAL

CUSTOMIZATION
We are well aware that you use our device in different conditions and to achieve different goal, that's why we offer you the ability to individually customize our device to your own needs.
Static version, static version with external drive, or mobile version with electric drive are one of our already made individual customizations.
Feel free to contact us, tell us what you request and our engineering team will take care of optimal solution. Your satisfaction and long term cooperation with you is our top priority.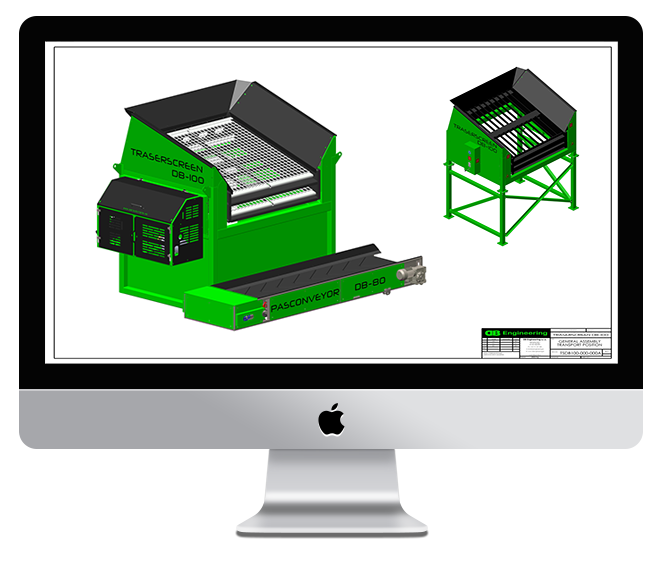 INVESTMENT RETURN IN ONE YEAR!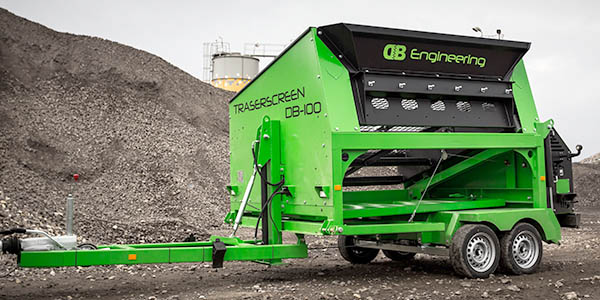 Traserscreen DB-100
On request
RECOMMENDED ACCESSORIES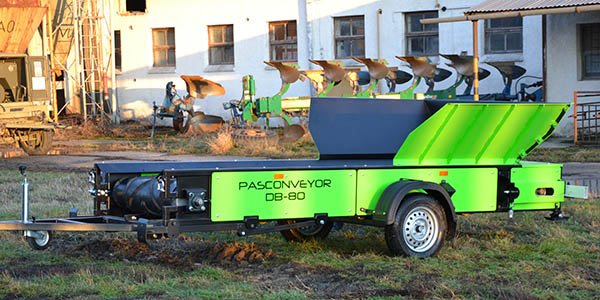 Pasconveyor DB-80
On request
Don't want to invest in buying a new machine? Utilize the option of our favourable rent or leasing!
For more details about rent or leasing, feel free to contact us!